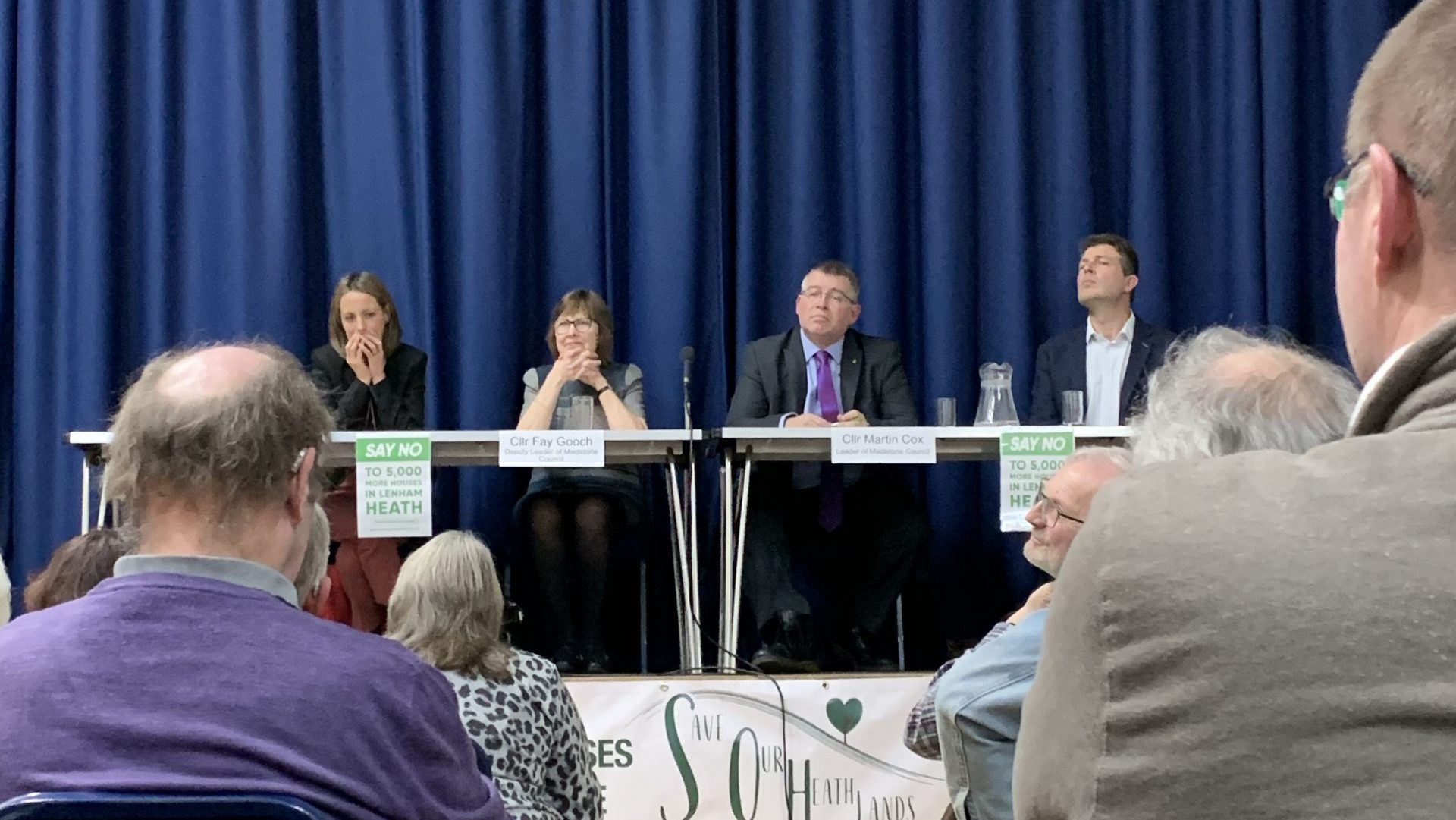 We will continue to challenge the Council and ensure there is transparency by redoubling our efforts to ensure that all documentation relating to this scheme is in the public domain, including the Barton Wilmore report, through the submission of Freedom of Information requests.
Last night's meeting clearly demonstrated to Maidstone Borough Council that the people of Lenham and the surrounding areas stand united in fighting this scheme and will challenge the Council's lack of judgement in pursuing the 'Heathlands' Garden Community as being unrealistic, unsustainable and in the wrong location.
Thank you again for your support and generosity.  Over £300 was donated last night to help us fight this scheme.  If anyone would like to make a further donation please click here.
We will continue to keep you updated over the coming weeks on our next steps, via email, our website and social media.