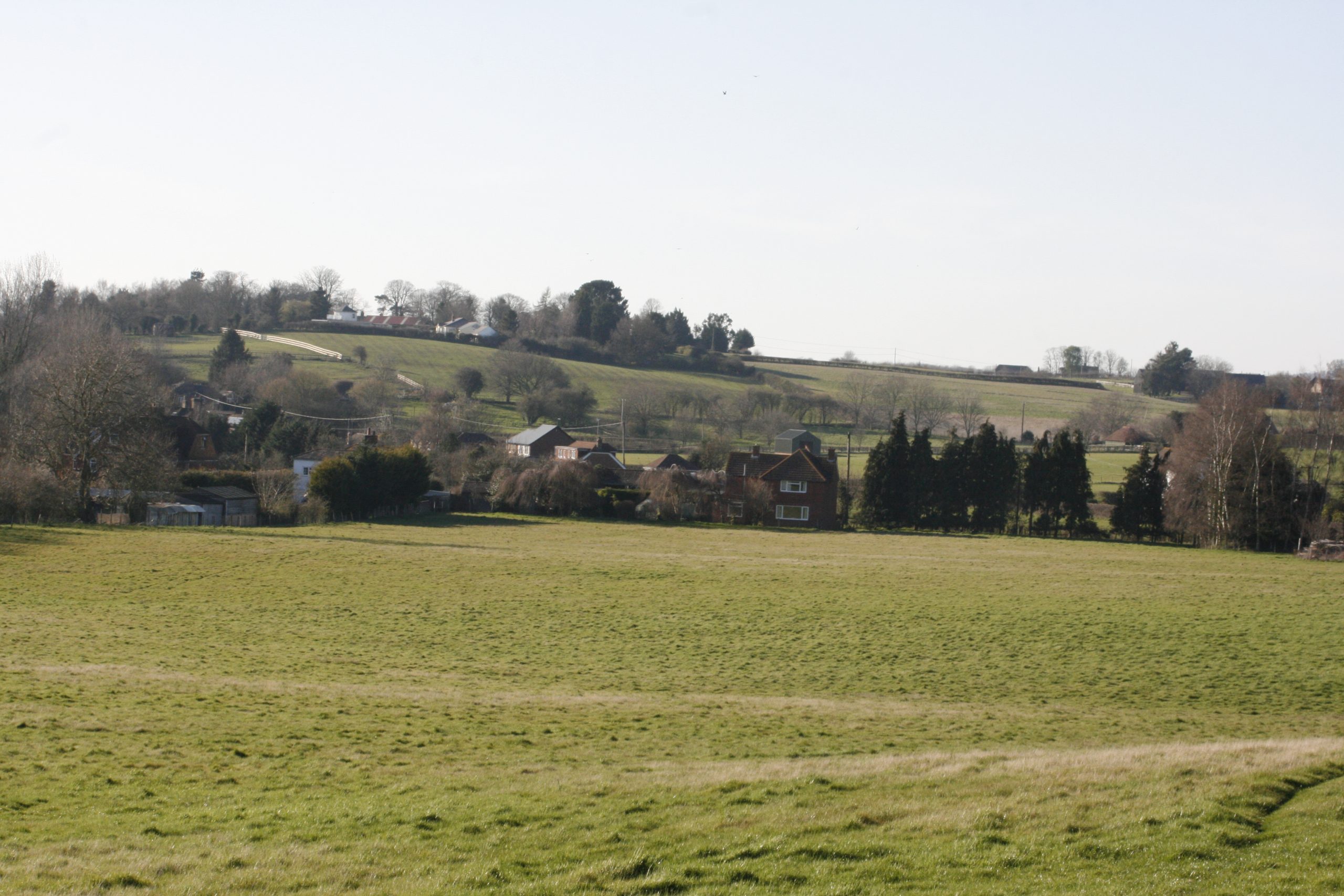 'England's green and pleasant land' – a phrase by the poet William Blake and the words of the well-known hymn 'Jerusalem'.  A quintessential description of our landscape that people still feel is as relevant today as it was in Blake's time.
The difference is that today our 'Green and Pleasant Land' is constantly under threat and disappearing under concrete with the ever-increasing demand for homes to house our growing population.
So it's refreshing to discover that some local parish and borough councils are positively embracing the preservation of our green spaces within their local plans, acknowledging the 'rural setting' as being a benefit for residents who live in their urban and suburban areas.
Take, for instance, Ashford Borough Council's forward-thinking approach in its current Local Plan in which it takes responsibility for allowing rural areas and villages to 'evolve in a natural and managed way'.
As it states in its Local Plan, 'The identity and attractive character of the Borough's rural area, with its range of attractive settlements, a wealth of heritage assets and its expansive countryside, including the Kent Downs AONB to the north and the High Weald AONB to the south, will be conserved and enhanced.'
Yet just 'over the border', Maidstone Borough Council adopts a very different policy where it appears to see the rural setting as an opportunity to build sprawling car dependent garden towns.
The contrast between the borough council's different approaches to their Local Plans is stark.  The rural setting between Maidstone and Ashford from a landscape perspective is very uniform. Rolling farmland, interspersed with coppice, woods and areas of outstanding natural beauty and traditional longstanding and deep-seated villages such as Charing, Lenham, Harrietsham and Hothfield. But planning policies are dividing the area and whether you happen to reside within one Borough area or the other, the consequences are increasingly very different.
Maidstone Borough Council's determination to 'plonk' a garden community of 5,000 houses on precious green space close to the historic village of Lenham, clearly demonstrates the council's total lack of responsible or sympathetic management of the rural setting within its borough.
The consequences of this 'Heathlands' development are far-reaching and stretch way beyond the administrative boundaries of Local Government. If the rural setting around Lenham is destroyed by a new 'dormitory town' it is inevitable that over time it will set a precedent and we will see the creeping expansion of housing crossing borders. Despite the efforts of councils such as Ashford to manage in a responsible manner, there will be pressure from developers and the planning system will not be able to hold back the inevitable rush to build.
Residents living in Charing Heath and Charing will be detrimentally affected by Maidstone Council's garden community, but just because they live in the 'wrong' borough they will be excluded from any public consultation and robbed of the opportunity to have their voice heard. Is this a fair and democratic process?
Maidstone Borough Council's proposal for a garden community at Lenham Heath flies in the face of the local parish councils' Neighbourhood Plans which have been developed with close regard for responsible rural management and with the full consultation and support of local people.
We are all custodians of our green spaces, whether or not we are 'landowners'.  It is our responsibility to preserve our rural heritage for future generations  – when it's gone, it's gone.
If we are to stop the council then the time to act is NOW.