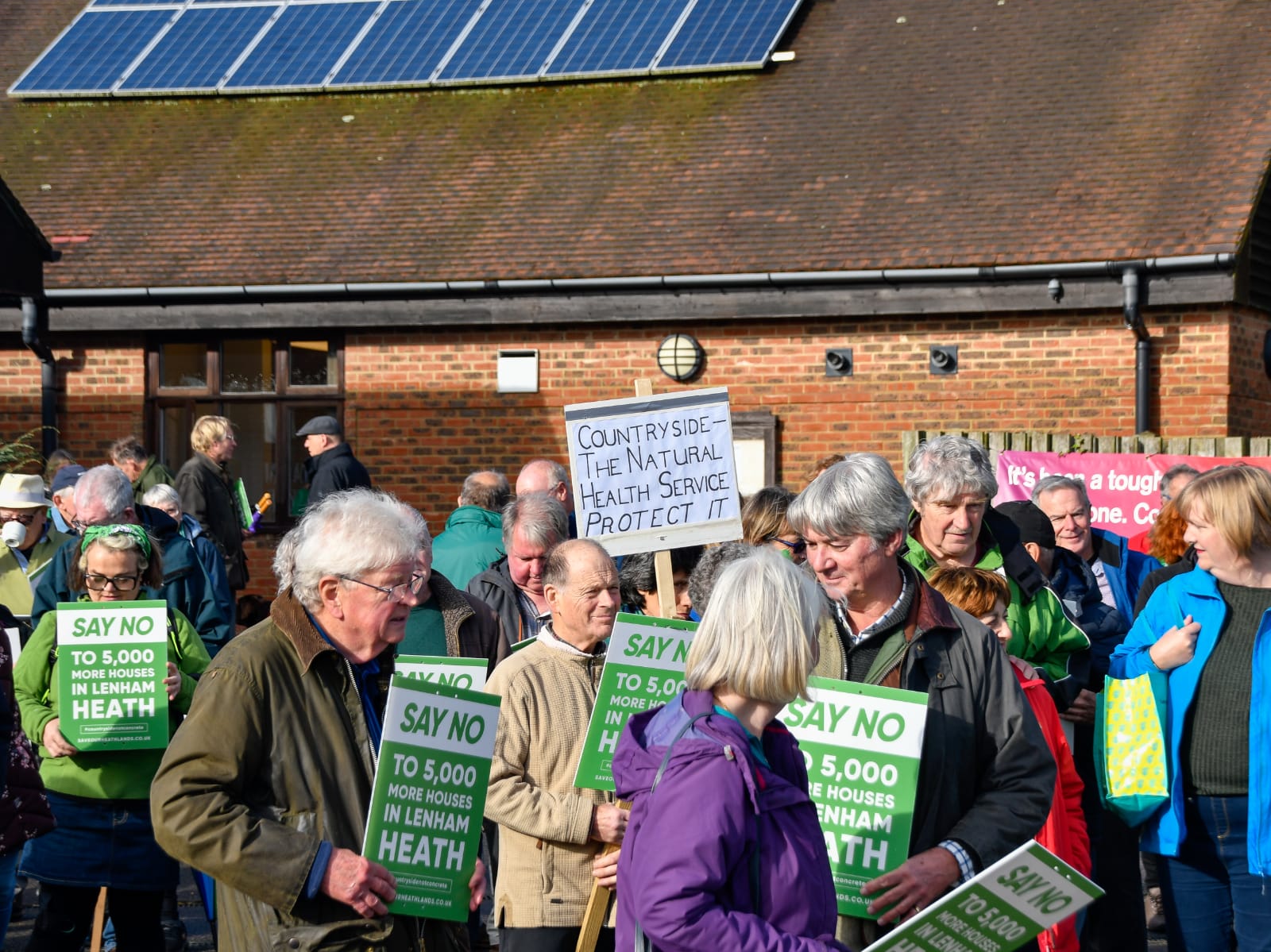 Residents of Lenham and the surrounding villages held a day of protest on Sunday 31 October to protest against Maidstone Borough Council's plan to parachute 5,000 houses in the middle of the Kent countryside.
Villagers from Lenham, Harrietsham, Egerton, Charing, Charing Heath, and Platts Heath, gathered to make their collective voices heard loud and clear to the Council to leave our village alone.
The village of Lenham has already set out in its recently adopted Neighbourhood Plan how it plans to deliver 1,000 new homes over the next ten years nearly doubling the size of the village. The local community feels strongly that it should not carry the further burden of delivering the majority of the borough's additional housing requirement at the expense of destroying our precious greenfield land.
Kate Hammond spokesperson for SOHL said: "Thank you to everyone who ventured out and lent their support at our day of protest. It was a fantastic turnout from local villagers and the sun did finally make an appearance. Thank you again for your huge support – it really makes a difference."
"Despite the Council's new Leader Cllr David Burton claiming that climate change is at the core of every decision and action the council takes, its draft Local Plan, which is now out for public consultation, is proposing to concrete over 1,200 acres of greenfield land across the borough for housing development over the next 20 years. This will be an environmental disaster and the hypocrisy of the Council is astounding."